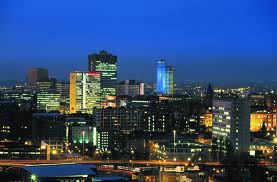 Host: 21stCenturyBoy.
Semi Final 1
Edit
Semi Final 2
Edit
Eurasian Qualifier
Edit
Western Qualifier
Edit
Eastern and Central Qualifier
Edit
Southern Qualifier
Edit
Northern Qualifier
Edit
12 points
Edit
Below is a summary of the maximum 12 points each player awarded to another in the final:
NUMBER
COUNTRY
GIVING 12 POINTS
9
 Luxembourg
Damien. (x2), gottago (x2), Poeme, AxG, Pooley, steeleuro_wolf, TerryP
 Italy
007-11 (x2), thms (x2), 21stCenturyBoy (x2), Chisato Geeste (x2), Poeme
4
 Poland
SparklyEyes (x2), Pooley, TerryP
 Iceland
globbits (x2) Quizmike, steeleuro_wolf
 Faroe Islands
Suzy07 (x2), JordanC55, Rest of the World
 Germany
BethnalGreen (x2), Carlisle156, Alecto
3
 Azerbaijan
Carlisle156, cherubmattd, kvn
 Denmark
Only_You (x2), Quizmike
 Slovenia
youngswede (x2), Saturn
 Montenegro
Eloise Tardella (x2), Alecto
2
 Switzerland
Drew Peacock, alwaysanigel247
 Greece
kvn, cherubmattd
 Malta
basdfg (x2)
1
 Romania
alwaysanigel247
 Israel
Chickens hit
 Czech Republic
AxG
 Armenia
Saturn
Player Informaton
Edit
Banning gate
Edit
During the contest in Manchester, Banning gate occurred.
Community content is available under
CC-BY-SA
unless otherwise noted.