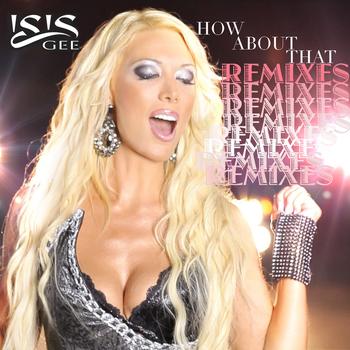 Slutpop is defined as a song, often with questionable lyrics and a classically Europop backing track, performed by a woman whose image is very much based on camp imagery and provocative clothing. Seen as the antidote to the more serious elements of the contest, Slutpop is yet to produce a winning entry, but it's influence on the contest is indisputible, with several sub-genres being spawned (including gigolo-pop and cougar-pop).
The concept of slutpop has been present since the first contest in Dublin. In fact the very first entry ever released: 'Ani Ani' by Anjeza Branka for Albania, which commenced with a minute-long striptease on a truck and some random dude screaming 'Oh my god', was very much a slutpop entry. Unfortunately for Anjeza, she didn't manage to qualify for the final. The slutpop movement wasn't awoken and slutpop entries in the following contest were shot down and didn't reach the final. These entries include Andreea Balan in Oslo who actually physically rubbed her own genitals in the video for 'Trippin'. The movement didn't achieve notability until the 6th contest, held in Manchester. In that edition, one slutpop diva turned it all around. Her name: Isis Gee, representing Poland. With Gee achieving an impressive 2nd place with 250 with her song How About That!, somewhat of a revolution was started. The public opinion about slutpop shifted, and people started to encourage slutpop. kvn is seen as the fairy godmother of all that is slutpop and defends and supports every entry in the genre. In the 11th contest slutpop returned to the center stage with the self-proclaimed Queen of Disaster, Jelene Karleusa or 'JK' for Serbia. This was not encouraged by the host JordanC55 and despite her best efforts voters didn't pick up the phone just because Jelena exposed most of her breasts.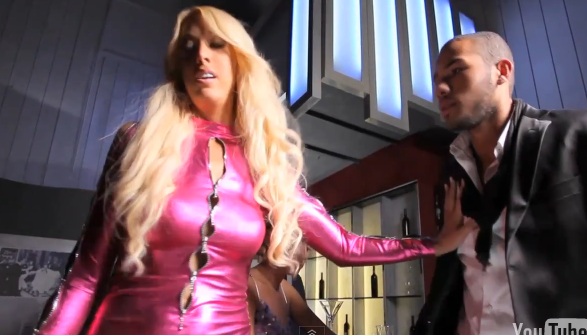 Isis in her classy formal wear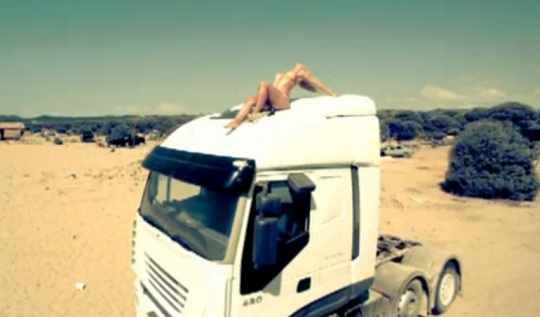 Anjeza on her truck in Dublin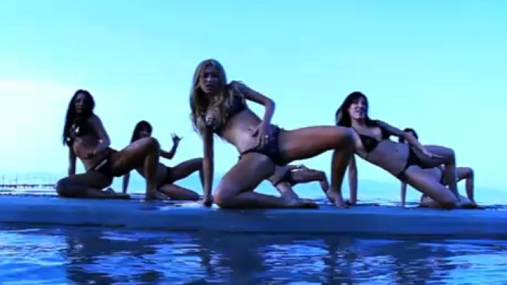 Andreea Balan and her back-up dancers caressing their ladybits in Oslo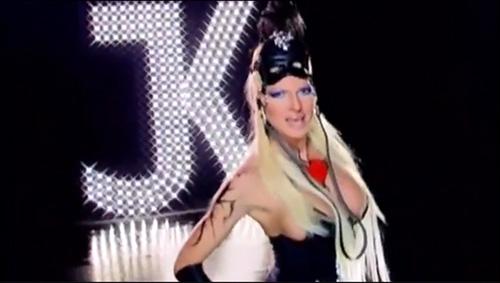 JK casually dressing up like a pony for the audience in LlanfairPG
Community content is available under
CC-BY-SA
unless otherwise noted.